UBP After Party- cool blogs I met along the way...
As most of you know I've been participating in the
Ultimate Blog Party
- hosted by
5 Minutes for Mom
- the past week. It was great fun blog-hopping and meeting so many new people!
I want to share a few of the cool blogs I "discovered" during my partying this week... but I am limiting myself to just some of the blogs I discovered from the comments these lovely ladies left on my party post. I stole all the information about them off of their respective blogs :). Enjoy!
1.
Susie QT Pies: Scraps of Life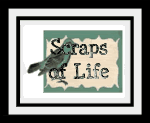 Susieqtpies says this about herself:
Blogging and product reviews! Coffee drinkin Pastor's Wife, Homeschool mom of 3 girls, Recipe hunter, Lipstick wearing, watching movies, love books and scrapbooking.
2.
Another Piece of the Puzzle
Trish says this about herself:
As an introverted bookworm turned passionate autism mom, I spend most of my time as my Little Guy's case manager/ advocate/ cheerleader/ everything else. The rest of the time, you can usually find me with my nose in a book!
3.
Mommy's Minute
Sarah says this about herself:
My name is Sarah and I am a stay at home mom of a precious little boy. Motherhood has been one of the most exciting and most challenging experiences I've had thus far and the adventure is only just beginning.

I love bargain hunting, reading (when I can find the time), and spending time with family and friends. Some of my interests include crafting (especially baby related items like diaper cakes, shopping cart covers, and shower gifts). I enjoy trying new foods from around the world. I am a HUGE tea junkie. I am also a big fan of family friendly products that promote good values.
I also happen to know that Sarah is a fellow pastor's wife :)
4.
Our Fruitful Vine
Here is what Jennifer says about herself:
Welcome to Our Fruitful Vine where you will find me blogging about the areas that I am passionate about - marriage, raw foods, healthy living, food storage, emergency preparedness, recipes, my life and more.






I am Jennifer C. Valerie, a pastor's wife to a darling pastor husband, stay at home homeschooling mom to two adorable boys ages 6 and 7. Vegetarian is what I have become and I love discovering about the wonders of raw food and their benefits to the body.

Food storage and emergency preparedness is also one of my many passions. Helping wives succeed in being a blessing to their husbands gives me tremendous satisfaction.

I dream, I love, I live and I laugh alot. It's a wonderfully abundant life (John 10:10)
5.
Sunny's Place
Here is what Sunny says about herself:
Sunshine Morningstar
Woman. Wife. Mother. Feminist. Canadian. Child of The Creator
but you can read a lot more about her very-cool self on her
About Me
page.
AND A BONUS BLOG.... this amazing lady I "met" just a bit before the Blog Party but during the party I went back and read a whole bunch of her amazing blog and I just love her so I had to include her in this list...
LindsayDianne is a very opinionated mother, photographer, blogger, journalist, hemp historian, anti-prohibition lobbyist, housewife/stay at home mom, ex-fat girl, philosopher, healthy eater, food-as-fuel advocate and basically well rounded individual.
She is also a fellow Canadian and currently lives near my hometown in BC and her blog posts have made me both laugh cry this week. She is amazing and I really think you should check her site out immediately!
What great blogs did you all discover this week?